Buying the best of the bikes in the market can always be a daunting choice to make. Different bikes come equipped with different features. However, one thing that matters to all is the trust and reliability in a brand. One of the brands that have been in the market leading it since decades and also having gained international markets over the last few years is Bajaj Auto. Every year, Bajaj Auto releases the best of their innovations in the two-wheeler market and surprises their customers with new and exciting features with each of their products.
Bajaj is the name of trust and honesty for many Indians who trust no other brand in the market. The brand loyalty to products from this brand is very high among the Indian consumers as they provide the best of products, which are long lasting and very reliable. One such bike, which was released in December 2018, is Bajaj Platina 110. Read on to know everything about this amazing two wheeler.
The new Platina 110 has a design similar to some of the previous Platina versions like Platina 100 but with some fresh styling and graphics attached to it, which make it more exciting. The lights are now enhanced with LEDs above the headlamp and also the black alloy wheels make the bike look dapper. It is available in two colours, which are attractive, unique and likable by various sections of customers.
Bajaj Platina 110 Colours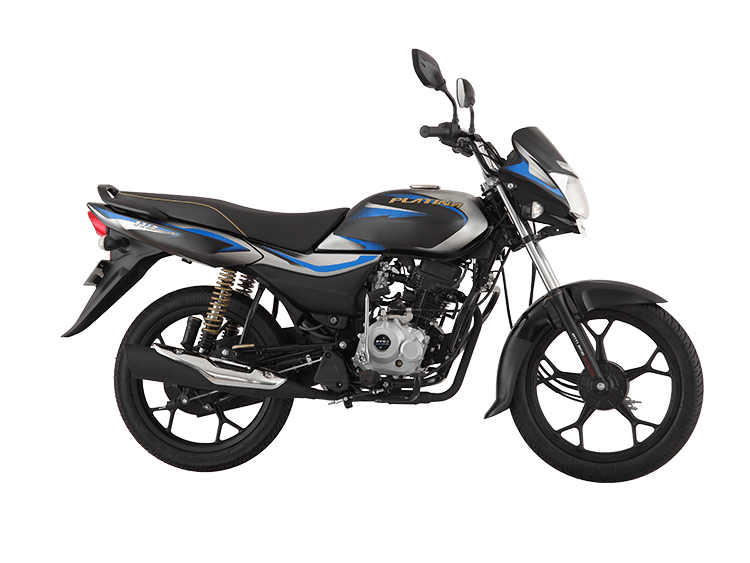 Black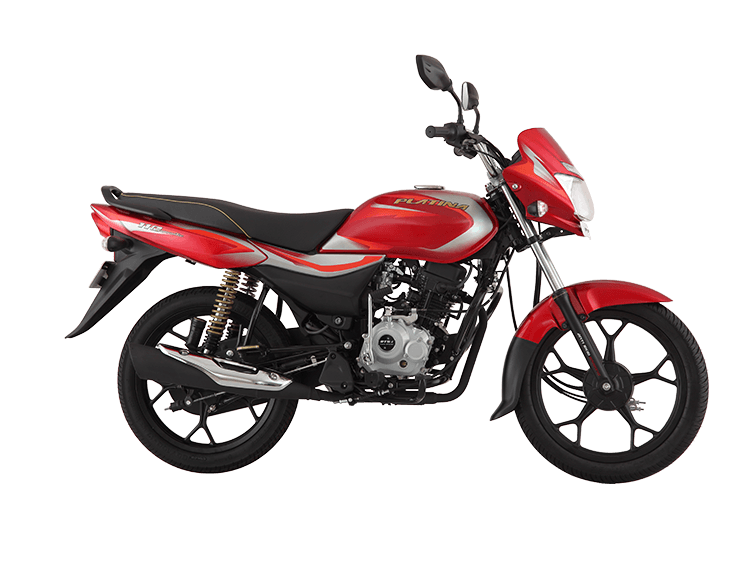 Red
The new Bajaj Platina 110 features an anti-skid system for its brakes, which is extremely important for Indian traffic and road conditions. This feature will definitely aid in preventing a lot of road accidents and mishaps and gives overall safer driving conditions. It also has an improvised suspension system, which aids in a smooth ride for the pillion rider as well. The seat material is also now superior providing a comfortable back seat experience.
Additional Read: Bajaj Platina 110 Vs Bajaj Discover 110
The 115cc engine is very powerful for city rides and gives amazing speed and controlled suspension. The bike is currently placed at INR 51,283* (varies with different cities) and is one of the hot favourites among the bike buyers today. Platina 110 is touted to provide a whopping 80KMPL mileage and is one of the best in its class.
Buying such an amazing bike can be very satisfying. However, many of us lack the needed funds for it many times. For all of such bike lovers who are curtailed by finances, Bajaj offers two-wheeler loans with very low EMI rates. You can calculate the exact amount using a bike loan EMI calculator.
Now you can still finance your own bike with bike loan and pay the EMI every month according to your convenience. You can check the EMI calculator online and decide the amount of loan you would like to avail. The bike finance company provides loans to all two-wheeler purchasers who fit their minimal requirements. This is the best way to fulfil your dream of purchasing that dream bike.
Additional Read: Bajaj Bikes Price List
Two-wheelers can be very handy while commuting, especially in heavy traffic conditions of metro cities in India. A reliable and trusted brand like Bajaj offers the best-in-class bike, Platina 110 for all its consumers at very affordable prices. This is an offer worth the grab and one will never regret picking up such an amazing bike with great features. Platina 110 offers great value for money with new and exciting features embedded in the bike.
Apply for Loan
Calculate Your EMI